Alaska Fishing Lodge – Oceanfront Lodging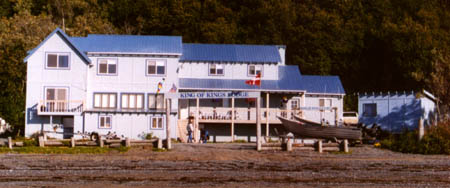 The perfect place for an Alaska fishing lodge vacation!
Don't be fooled! Most people assume that all Alaska fishing lodges are located on the water's edge but this is not the case. Our lodge however is located right on the water's edge of legendary Cook Inlet, some of Alaska's most productive halibut and salmon fishing waters. We're only 100 feet away from the water!
Rooms With Private Baths
Our cozy rooms offer individual private baths and will give you a majestic view of the Cook Inlet and Alaskan mountains.  Our rooms provide you space to store your gear and relax in comfort.
Down blankets will keep the Alaska chill away while you slumber and prepare for another day of fishing adventures.
Home Cooked Meals
All meals are included in your stay.  Country style home cooking, served family style, will please anyone and will definitely satisfy your hunger after a long day of fishing on the water.   Fresh baked bread, homemade cookies and sinfully sweet desserts are included as well, so be prepared to not leave the tables hungry!  Done fishing early? Wanting to go explore more of our state?  We will prepare a sack lunch for you to take with while exploring the local area.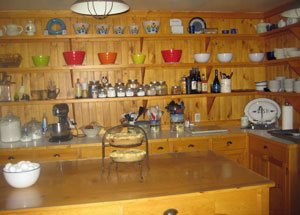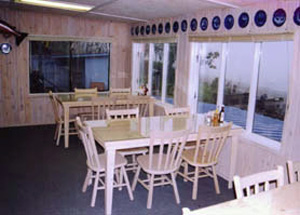 Do you have any dietary restrictions?  Please let our staff know when booking or at least 2-3 weeks before your trip.  We are dedicated to making your trip as comfortable as possible.
Comfortable Living Room
A private sitting room is available to our guests.  Curl up with a fishing magazine or find an Alaskan book to read with a cup of hot tea.
Our goal is for you to enjoy the beautiful Alaskan views and surroundings that you can find at King of Kings.
Recreation Room
After enjoying your day on the water, relax in our game room.  Play a game of pool with your buddies or kick back and watch some television in our comfy couches.
Wanting to play a game of poker or cribbage?  Simply ask the staff for poker chips or the cribbage board and enjoy game time with friends.